PHOTOS OF OUR PUPPIES BORN 21/03/2000

27/10/2001
SIRE. Italian Junior Champion Romarne Rialto
DAM: Multi Champion Red Renny Ankaranska
We would like to present a most promising litter we have ever bred.
Photos were taken at 10 to 18 months old.
Hopefully we will soon have photos of all 10 puppies available.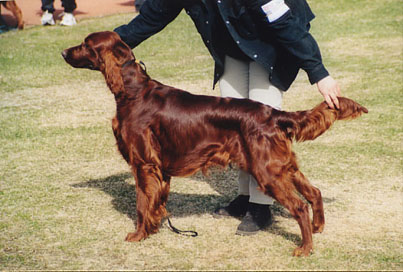 Zipp Ankaranski owned by Kati Piippo, Finland 14 months
Highly placed in Junior classes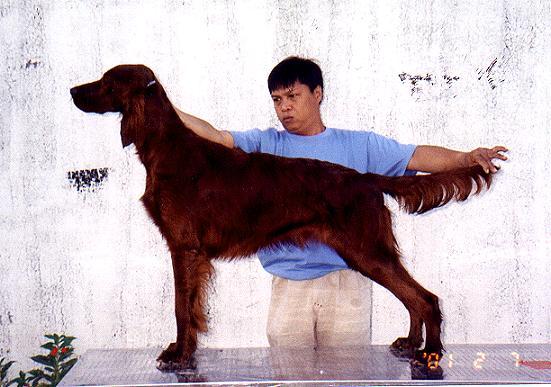 Zafir Ankaranski owned by Dr Samson Go, Phillipines, 10 months BOB winner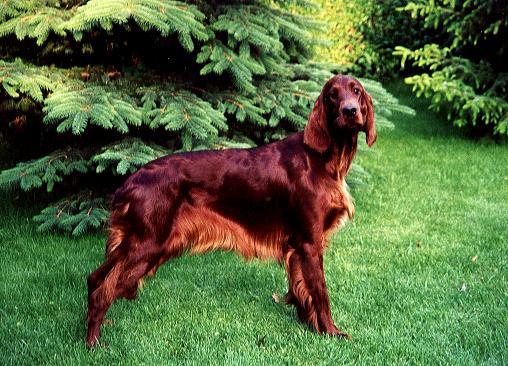 Zmelly Ankaranska owned by Sylvia Lehner, Austria 15 months
Best Junior Trencin International Slowakia and Best Brace in Show with Ch Scirocco's Norton, Junior FT, CAC
Hr J Ch Zennith Ankaranska owned by Alenka Pokorn and Urška Tavčar at 18 months old
Best Junior at Croatian and Austrian Club Show, FT qualified, CAC's in Croatia and Slovenia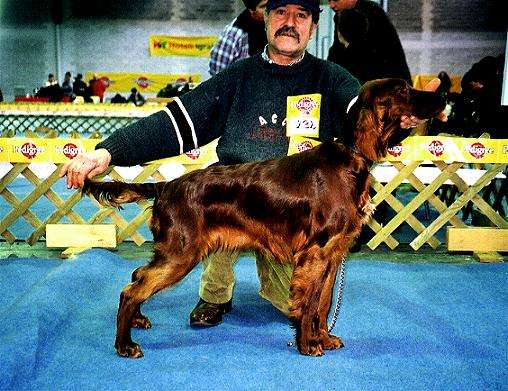 Zaggy Ankaranska owned by Mr Gambato, Italy at 10 months old
Best Junior at Vrtojba International and Ljubljana International, R.CACIB Trieste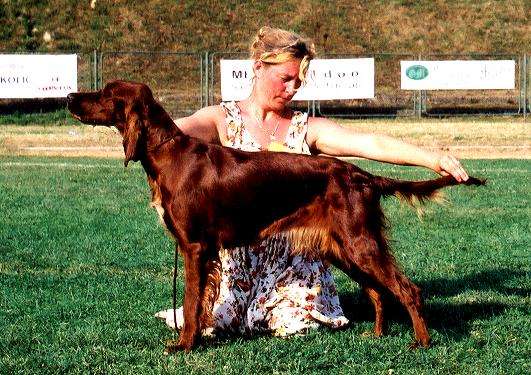 Hr & Slo J Ch Zanna Ankaranska, our own at 17 months old
FT qualified, 6 x Best Junior, 3 CAC's, R.CACIB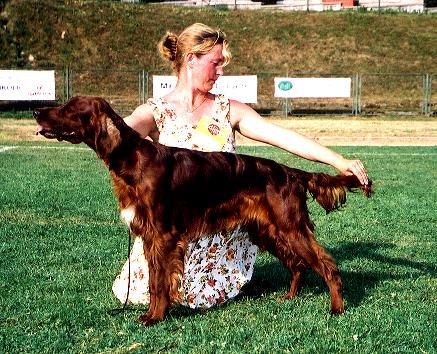 Slo J Ch Zack Ankaranski at 17 months old, owned by Mr Franc Kelher
FT qualified
Coming soon photos of
Zwitty Ankaranska, excellent
Zeus Ankaranski, excellent
Use the BACK button on your browser to return to our homepage!!!